Product Management
·
USA
·
Fully Remote
Presales Manager
Flexible for long term assignment/relocation to US.
At Novacura we are passionate about solutions that enable our customers to work smarter and faster in their businesses. We work with some of the world's strongest brands within ERP systems and our own unique product Novacura Flow.
We are a global organization and we have high ambitions to continue to develop and grow globally including the US market. We are therefore looking for a Presales Manager to be responsible for the execution of several initiatives that will improve our ability to conduct presales in Novacura by delivering the best of breed demonstrations to our customers.
As Presales Manager, you will provide presales design, development, and support for both new and existing Flow customers. You ensure the successful delivery of complex Flows for apps, customer proofs-of-concepts, and you support successful handovers to Services organizations for any customer solutions.
You provide mentoring and code reviews for other Flow Developers, and you work with Product Managers and Owners to provide stakeholder feedback in application features. You commit to self-learning and regular product training of Flow, IFS Applications, and other third-party products. You continuously develop processes and set up systems that improve the execution of presales functions.
You are part of the Product Management Labs team where we work in close cooperation with the Sales, Services, and R&D teams, and you report directly to the VP of Product Management. This is a global role and remote working is acceptable.
What can we offer you?
We strongly believe in working with individuals who love what they do, when you get the opportunity to do what you do best, the result will be something out of the ordinary. 
We offer you an independent role in an innovative and fast-growing company at the forefront of technology, and we provide you with the opportunity to deliver real value to the customer. We offer competitive benefits, compensation based on competence and performance and great colleagues in very engaged and highly talented Novacurians.
What will you contribute with?
Required qualifications and skills:
University Exam / Bachelor's or Master's degree in related technical field
5+ years IT consulting and/or project management experience
5+ years of IFS Applications or Infor M3 experience
5+ years of relevant outside sales and new business development experience based on complex software sales
Strong knowledge in sales and sales processes and experience in a value-based approach
Ability to communicate with and effectively persuade C-level decision makers, and quickly articulate Novacura's value proposition
Expert knowledge in at least 2 of these technical areas:

RESTful web services
Have a thorough knowledge of PL/SQL and experience
Asynchronous integration (i.e. message queues, publish/subscribe, etc.)
Azure Cloud Services (Cognitive Services, IoT Hub, etc.)
Knowledge in Mobile app development and tools
Knowledge in Web app development and tools
Fluent in business English, written and spoken
Good skills to have:
2+ years of Novacura Flow development experience
Functional knowledge in any business domain
You have great communication, and collaboration skills and can naturally build trustworthy relationships with other people. You can work independently with good structure in a fast-changing work environment. You have good analytical ability and can convert business needs into great customers solutions.
Apply
If you recognize yourself in this description, apply today. Selection is done continuously so don't miss your chance. 
Apply by clicking the button below. 
We have made our choice of media and therefore avoid contact with staffing and recruitment companies as well as sellers of additional advertisements.
Team

Product Management

Locations

USA

Remote status

Fully Remote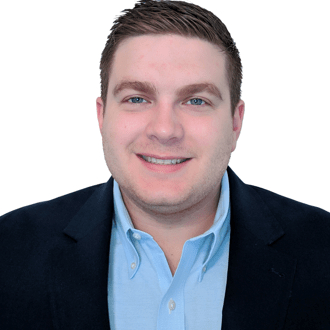 Contact
Paul Phillips
Director of Product Management Labs – Product Management
What can Novacura offer you?
Personal development

To achieve greatness, we will constantly challenge you to step out of your comfort zone, and we will expect the same from you.

Positive environment

Only our combined strengths will help us reach our goals. We value passion and we expect everyone to contribute with their thoughts and ideas, to be able to constantly create better products and customer relationships.

Work-life balance

We believe high performing people need balance in their lives. We offer a challenging working environment but we also think that health and good work-life balance are important.

Freedom AND responsibility

We are a flat organization and we move quickly. You will have freedom to get the job done in the way you think is best. We will therefore hold you responsible for the results you produce – and we want you to do the same with us.
The Novacura culture
At Novacura, we strive to be courageous, to constantly try new things to improve all aspects of the company. We strongly feel that it is better to try and fail than to never try at all. Hence, we encourage new ideas and initiatives and we believe that a great company is built by passionate people - people that are allowed to pursue what they love.​ And most important, we work together because we like each other.
​
About Novacura
Our mission is to streamline our customers' processes with mobile and fully-adaptable software solutions.
Our offer is addressed to large and mid-size companies and divided into 3 pillars, aimed at different types of customers and different needs. All three share the same goal: to optimize business processes with smart software technology:
Software solutions for selected industries
Low-code technology for selected ERP´s.
IFS implementation & support services.
We have the will and the ability to understand our customers' reality – ranging from business requirements to technical details. With our comprehensive view, we support our customers in growing their company's current and future competitiveness. As our client, companies will benefit from our long experience in ERP systems and process improvement.
We at Novacura deliver Novacura Flow: a versatile software suite that helps modify and expand ERP systems. Novacura Flow is basically a low-code platform, where customers can build their own ERP applications by drawing them in a specific app designer. Our focus and expertise areas are Manufacturing, Service & Maintenance, Logistics & Distribution, Mining, Construction & Engineering, Oil & Gas, Energy and Defense.
Coworkers
Work with more than 150 professional
Product Management
·
USA
·
Fully Remote
Presales Manager
Flexible for long term assignment/relocation to US.
Loading application form
Already working at Novacura?
Let's recruit together and find your next colleague.