Product Management
·
Multiple locations
·
Hybrid Remote
Product Owner (IFS)
Are you our new Product Owner?
At Novacura we are passionate about solutions that enable our customers to work smarter and faster in their businesses. We work with some of the world's strongest brands within ERP systems and our own unique product Novacura Flow. We are a global organization with close cooperation between our offices in different countries and we have high ambitions to continue to develop and grow on all our markets.
We are now looking for an experienced Product Owner for IFS to join our Labs Department to help us develop future innovative and sustainable business solutions. 
About the role
As Product Owner, you will be responsible for designing and supporting the building of desirable, feasible, viable and sustainable products and you develop industry-specific knowledge in the Novacura targeted customer segments. You will provide technical thought leadership and ensures that we deliver the intended value on time, on budget and with the right quality, resulting in great customer adoption and high customer satisfaction.
You are responsible to make sure that the development meets the functional requirements and quality standards in our products. Coordination, sequencing and prioritization within the set scope, as well as ensuring development is on track is part of the day-to-day job. A Product Owner works with all aspects of the development cycle, from scope definition, design, estimating, planning, scheduling of resources through to the actual development, testing, quality assurance, delivery to market and ongoing support.
You work together with marketing to provide solution-related content, and with sales to provide solution pricing and pre-sales support as an evangelist who inspires colleagues, customers and partners both internally and externally. This also includes explaining plans, demonstrating product capabilities and presenting our vision, strategy and roadmap.
You are part of the global Labs Department of Novacura, supporting our application offerings on both Novacura Flow and IFS Applications. You will have close cooperation with the R&D department, consulting department, and the wider organization to help our customers and partners explore the possibilities of Novacura Flow.

What can we offer you?  
We strongly believe in working with individuals who love what they do, when you get the opportunity to do what you do best, the result will be something out of the ordinary. 
We offer you a global development role in an  innovative and  fast-growing  company at the forefront of technology and we provide you with the opportunity to deliver  real value  to the customer. We offer competitive benefits, compensation based on competence/performance and highly talented Novacurians as great colleagues
Required qualifications and skills? 
We believe you have a great interest in new technology and a broad business background: 
Bachelor's or Master's degree  in related field(s)
More than 5 years experience with implementation and/or development of business application software. 
More than 5 years of IT consulting, project management experience, or pre-sales experience. 
Deep understanding in at least 2 functional areas of IFS Applications (e.g. Service Management, Inventory Management, etc.).
Expert knowledge in technical integration capabilities of IFS Applications.
Insights on the market, technology, and innovation trends
Ability to make decisions
Experience in presenting, leading, and inspiring people 
Fluency in English, written and spoken.
It would be a plus if you have experience in developing applications with Novacura Flow and/or agile development methodologies.
You have great communication and collaboration skills, and you always deliver good service with the highest quality. You have great analytical skills and can convert customers' needs into great business solutions. You have a proactive approach and is always eager to learn new things and you thrive from a work-environment with a high development pace. 
About Novacura 

Novacura is a  human-centric IT-company using services and software to streamline and simplify our customers' business-critical processes and ERP platforms. We're passionate about creating solutions that enable our customers to work smarter and faster in their businesses. 
Novacura is privately held and has offices in ten countries including Sweden, Germany, Poland, Norway , USA, Australia and Sri Lanka. We have appx. 150 experienced employees and are headquartered in Gothenburg, Sweden. 
Novacura is recognized as one of the fastest-growing companies in Sweden, with a 438% growth between 2014 and 2019. 
We strongly believe in working with individuals who love what they do, and we aim to create an environment where our employees feel both confident and comfortable. We believe that when you get the space to do what you do best, the result will be something out of the ordinary. 
We can offer you a significant role in an  innovative  and  fast-growing  company with unique products at the forefront of technology, and we provide you with the opportunity to deliver  real value to the customer. We offer competitive benefits, necessary tools, compensation after competence, and good coffee. 
Apply

If you recognize yourself in this description, apply today. Selection is done continuously so don't miss your chance. 

Apply by clicking the button below. 
We have made our choice of media and therefore avoid contact with staffing and recruitment companies as well as sellers of additional advertisements.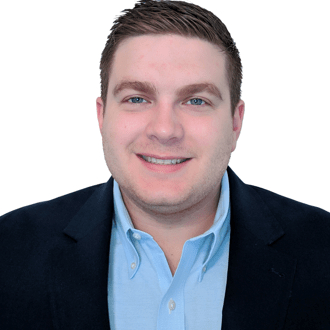 Contact
Paul Phillips
Director of Product Management Labs – Product Management
What can Novacura offer you?
Personal development

To achieve greatness, we will constantly challenge you to step out of your comfort zone, and we will expect the same from you.

Positive environment

Only our combined strengths will help us reach our goals. We value passion and we expect everyone to contribute with their thoughts and ideas, to be able to constantly create better products and customer relationships.

Work-life balance

We believe high performing people need balance in their lives. We offer a challenging working environment but we also think that health and good work-life balance are important.

Freedom AND responsibility

We are a flat organization and we move quickly. You will have freedom to get the job done in the way you think is best. We will therefore hold you responsible for the results you produce – and we want you to do the same with us.
The Novacura culture
At Novacura, we strive to be courageous, to constantly try new things to improve all aspects of the company. We strongly feel that it is better to try and fail than to never try at all. Hence, we encourage new ideas and initiatives and we believe that a great company is built by passionate people - people that are allowed to pursue what they love.​ And most important, we work together because we like each other.
​
About Novacura
Our mission is to streamline our customers' processes with mobile and fully-adaptable software solutions.
Our offer is addressed to large and mid-size companies and divided into 3 pillars, aimed at different types of customers and different needs. All three share the same goal: to optimize business processes with smart software technology:
Software solutions for selected industries
Low-code technology for selected ERP´s.
IFS implementation & support services.
We have the will and the ability to understand our customers' reality – ranging from business requirements to technical details. With our comprehensive view, we support our customers in growing their company's current and future competitiveness. As our client, companies will benefit from our long experience in ERP systems and process improvement.
We at Novacura deliver Novacura Flow: a versatile software suite that helps modify and expand ERP systems. Novacura Flow is basically a low-code platform, where customers can build their own ERP applications by drawing them in a specific app designer. Our focus and expertise areas are Manufacturing, Service & Maintenance, Logistics & Distribution, Mining, Construction & Engineering, Oil & Gas, Energy and Defense.
Coworkers
Work with more than 150 professional
Product Management
·
Multiple locations
·
Hybrid Remote
Product Owner (IFS)
Loading application form
Already working at Novacura?
Let's recruit together and find your next colleague.